GRAYL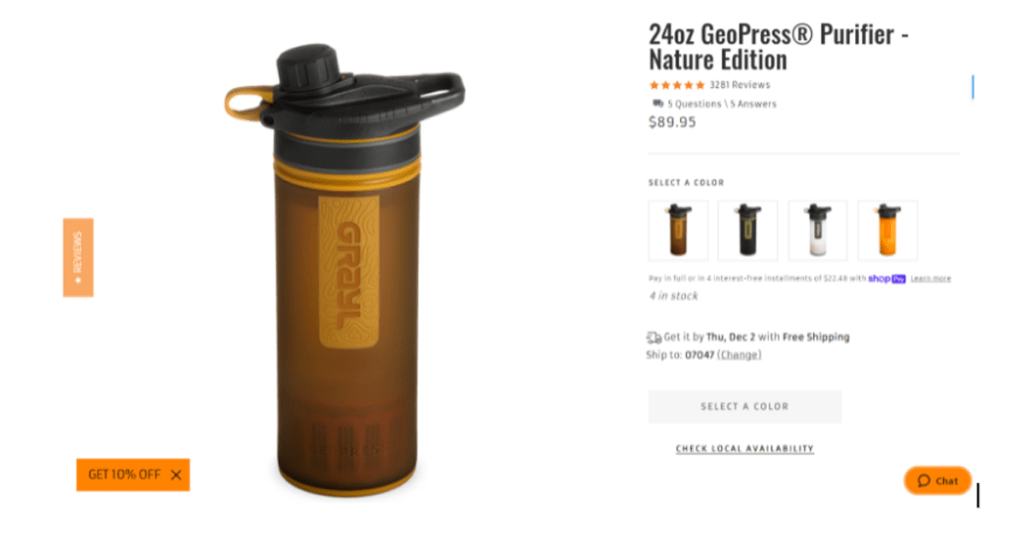 Did you forget to add on that purifier when doing your last-minute holiday shopping?
Well, don't worry, because Grayl has got you covered. Our partner, Grayl is currently offering many promotions during this merry season.
Not only is there a 20% discount off of their 24oz Geo Press Purifier, but they have a whole page that goes into detail about their other current promotions!
Learn more about Grayl's holiday promotions here.
Read more about how Fenix helped Grayl to build their unique brand.
MEN'S WEARHOUSE
Well, now you can get it done in style with Men's Wearhouse!
Our partner Men's Wearhouse is currently offering some wonderful holiday season promotions starting with designer suits being $100 OFF and even offering a whopping 25% discount off your complete order with the code 'CYBER'.
Don't wait till the last minute to do your holiday shopping!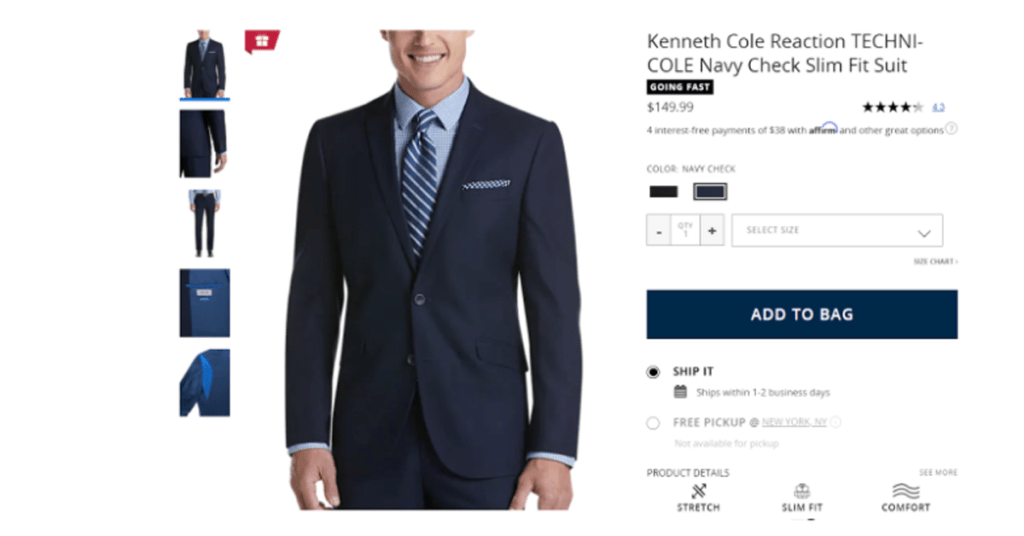 Start looking your best today and take advantage of Men's Wearhouse holiday season promotions here.
THREE BIRD NEST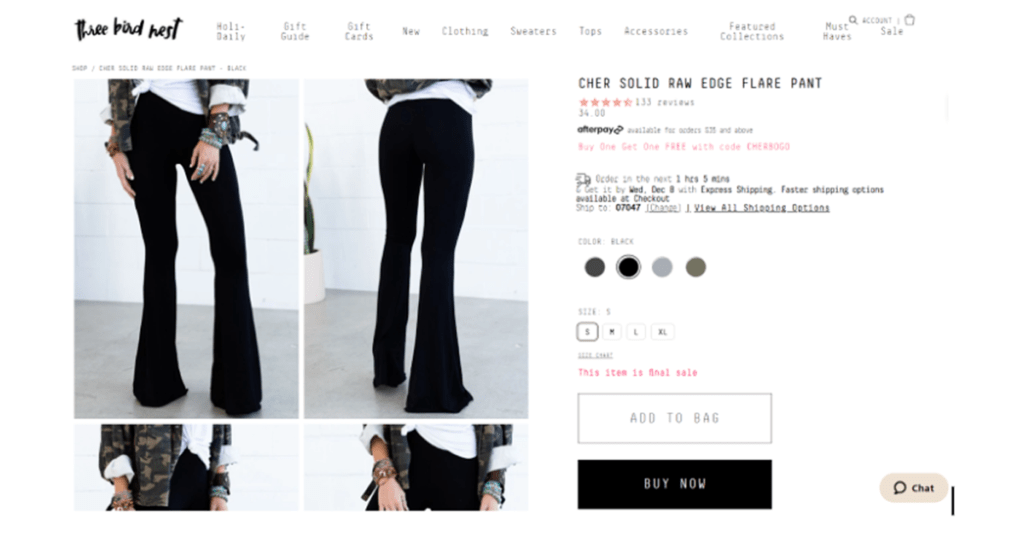 Is it enough to have only one holiday promotion?
The folks at Three Birds Nest don't think so, so they're running their daily Holi-Daily specials!
Three Birds Nest is releasing a new deal every day for the next 72 hours, starting with a BOGO for their Cher Solid Raw Edge Flare Pants with code "CHERBOGO".
No matter if you want to snag a quick deal or do some last-minute holiday shopping, you can trust Three Bird Nest.
Find out more about their Holi-Daily deals here.
Cart, or basket, abandonment is consistently one of the biggest pain points of online retailers. It's time to take this problem more seriously, otherwise, your sales numbers may only be one-third of what they might be.
According to Baymard Institute's 2019 study, the average documented online shopping cart abandonment rate is 69%. That means on average seven out of every ten customers on your eCommerce store bail without making the purchase.
Some more startling data for retailers:
The travel industry has one of the greatest abandonment rates of 85% (source)
Completion rates on desktop and tablets hover around 13% - but mobile completion rates stand at just 8.5% (source)
Average eCommerce abandonment rates are as high as 87%, and it increases on Fridays, Saturdays, and Sundays - as high as 90% (Ibid.)
How To Calculate Your Store`s Cart Abandonment Rate?
To calculate the cart abandonment rate, divide the total number of completed purchases by the number of created carts. Subtract from one, then multiply by 100.
Formula: 1 - (completed purchases / total initiated carts) x 100 = cart abandonment rate
For example, if you have 100 carts created, and 75 completed purchases, then your cart abandonment rate is 25%.
What Are The Reasons For Shopping Cart Abandonment?
When you search over the internet, you`ll find most websites talk about these cart abandonment reasons:
When you force them to create an account before checkout.
When your checkout process is too long or complicated.
When you fail to gain customer trust.
When your store shows unusual errors/crashes.
When you don't have sufficient stock on hand.
When you offer limited payment options.
When you have negative product reviews.
When they have a less-than-positive experience.
But in our research, we found many cases where cart abandonment happens due to less effective order fulfillment strategies. By less effective order fulfillment strategy, we mean:
Hidden Costs At Checkout
Online customers see shipping as a cost to be borne by the retail store. The ultimate cost for their purchase is no longer expected to go above or beyond. Extra costs — like shipping costs and taxes can unexpectedly raise the overall cost of an item. This frustrates many shoppers, causing them to abandon their shopping carts. Customers often feel overcharged when forced to pay ever-increasing shipping costs.
Limited Carrier Options For Shipping
This comes as a surprise for the customers. If you offer a flat shipping price, regardless of order size. Or you ship their order again by a courier they've had an unpleasant experience with in the past. In such cases, your customers can abandon their shopping cart, leaving the purchase in suspension.
Undesirable Or Late Delivery Dates
Customers expect their orders to reach within the agreed timeframes or a reasonable timeframe. If there is any fulfillment error that can delay shipment arrival, it could be the last purchase from that customer. Once you lose customers due to late deliveries, you can expect negative word of mouth and online reviews, which will make it harder to retain existing customers and reduce cart abandonment.
Lack of Free/Discounted Shipping
Lack of free shipping or no shipping discount can be a deal-breaker. It is a key contributing factor in shopping cart abandonment. Free shipping encourages people to spend more than usual when your online customers are passing through your checkout process. The prospect of not paying additional shipping charges for goods purchased online is a very attractive proposition for consumers, and they will be more than willing to buy from you repeatedly.
Now you know how bleak things are for eCommerce retailers, let's talk about what you can do to reduce shopping cart abandonment.
How To Reduce Cart Abandonment And Increase Conversions?
The good news is there are plenty of great services out there to eliminate these dilemmas of shopping cart abandonment and protect your conversion rate.
In particular, FenixCommerce is a popular choice among online retailers. Charge Bike, Grayl, Priority Bikes, and some other leading eCommerce brands are leveraging this AI-powered automation solution to simplify the consumer journey and experience. Its AI engine analyses real-time product, cart, inventory, operational, customer, and carrier data to create individually personalized shipping options and costs. 
Here are some benefits of AI-powered delivery software:
Selectively incentivize purchase using intelligent order promotions.
Suggest personalized shipping options based on customer location, inventory levels and location, product parameters, and carrier contracts.
Offers the most cost-effective services and ensures delivery within the agreed timeframes.
Promote product-margin-based and cart-margin-based shipping options.
Provide a dedicated order tracking page to track shipments in real-time.
Send customers real-time updates about package location and delivery issues.
Audit your shipments and individually address the reasons for delayed deliveries that are most prevalent.
FenixCommerce assures on-time delivery with extensive resources that facilitate efficient scaling and anticipate delays due to spikes in shipment delivery volumes. Its advanced automation offers online retailers absolute visibility into shipments while preventing delays due to lost packages, vehicle breakdowns, failed delivery attempts, traffic, and more.
If you're relying on an eCommerce fulfillment process that is disorganized and complicated, your shipping timelines won't be in line with the demands of your customer base - which means you`re less likely to retain your existing customers, reduce your cart abandonment rate, and boost your customer lifetime value.
Time to say goodbye to your eCommerce fulfillment challenges and hello to the future of fulfillment – FenixCommerce.
For many online customers, the time frame when a package can be shipped and delivered can be the make it or break factor between a conversion or an abandoned cart. In today's marketplace, online shoppers are increasingly demanding not just affordable shipping rates, but also faster options.

That's exactly why we realize the importance of Estimated Delivery Dates. Not only does it provide the best shipping option for customers to meet this new demand, but also for businesses, in both performance and cost-effective manner, but it also meets the growing expectation for the current and new customers.
Many online businesses still cannot adjust to the current growth and demand, resulting in customers having to settle for longer and more expensive shipping options. This being the case, eCommerce brands that decide to optimize can win over a percentage of unsatisfied customers by providing enhanced shipping options, like Estimated Delivery Dates. According to eMarketer, consumers say that digital retailers often only meet their delivery speed expectations by 50% of the time.
What Exactly Are Estimated Delivery Dates?
Estimated Delivery Dates are the estimated dates when a customer's order will arrive. Typically, Estimated Delivery Dates are displayed on a product page or at checkout. While most brands may have a display of different shipping options and dates, Estimated Delivery Dates give a more precise time of arrival based on both order and warehouse location.
The shipping date and delivery date are not the same things. While the first one refers to the date when the shipment will depart from a warehouse, the second is the estimated delivery as when you can expect the shipment to arrive at your door. We base the Estimated Delivery Date on multiple factors, ranging from handling time and processing to distance and carrier.
Why Are Estimated Delivery Dates So Important?
Even with delays in shipment and delivery, it's still crucial to update customers with the timeframe of their purchase and whereabouts, both at checkout and after. So, why does it matter to an eCommerce brand owner like yourself?
Reliability and Certainty
Every business owner tries to help a customer in the best way possible, even during the busiest and roughest times of the year. An example could be that a customer would like to order a shirt just before Black Friday or Christmas. During the holiday season, when the customer needs to feel confident about their shipping, it is essential to display Estimated Delivery Dates on your website to allow them to choose the best shipping method.
Customer Satisfaction & Brand Loyalty
Build trust with your store visitors by being able to provide accurate Estimated Delivery Dates. As a trusting eCommerce brand owner, we suggest constantly displaying the most accurate Estimated Delivery Dates and making sure you meet these new expectations. With something as simple as optimizing your shipping, you can turn potential customers into loyal fans of your brand.
Precision With Delivery Time Frames
There are still many brands that are not optimizing their shipping capabilities to the best of their abilities. This not only causes delays because of inaccurate carrier and product information but also causes unexpected delays, unhappy customers, and even chargebacks. If brands can take charge and offer Estimated Delivery Dates with real-time tracking data from carriers, you're able to provide customers with a precise delivery on their package.
How To Communicate Estimated Delivery Dates With Fenix Commerce
Depending on the number of shippers, alongside your integration, getting the Estimated Delivery Date provided by carriers and communicating it quickly can be challenging. That's precisely where Fenix Commerce comes in. With the help of AI-Shipping and Estimated Delivery Date solutions, we're able to help brands convert more online visitors while also providing customers seamless data of where their item is coming from and the date they will receive it under real-time carrier conditions. By utilizing live data given by worldwide delivery carriers, we can easily see real-time updates while calculating your current number of units ready to be sold. It allows up-to-date data for both the business and customer while prioritizing shipment routes, cost-efficient options, and more.
Want To Learn More?
If you're interested in learning more, check out another recent post about how you can stay ahead with Estimated Delivery Dates, or check out some of our other blogs here. In addition, if you would like to speak to one of our members of the Fenix Commerce team and learn how AI shipping and delivery can help your brand grow, then please book a free demo with us today! 
About Fenix Commerce
FenixCommerce exists to help brands build and maintain personalized, transparent, mutually beneficial relationships with their customers. We are working toward this goal by developing and developing solutions that reduce friction in the online purchase experience—increasing conversion, reducing cart abandonment, and radically improving customer experience.
Did you know after receiving order tracking details online shoppers track their orders 6-8 times before delivery? Can you believe shipping confirmation emails have one of the highest engagement rates? 
Seriously! It's true.
According to a Convey survey, 99% of consumers expect communication from retailers in the post-purchase phase, which is the most anxious stage in the customer's journey. During this phase, customers would keep a track of when their orders would be delivered.  So, it's easy to engage such customers with branded order tracking experiences. Merchants should make the most of this opportunity to boost customer retention and generate more sales. 
The importance of branded order tracking in the post-purchase phase
Delivery is the only physical touchpoint in the entire eCommerce customer's journey and therefore it needs to be carefully handled to nurture long-term engagement with customers. However, merchants aren't leveraging this touchpoint optimally and outsourcing shipping services to the carrier partners.
In the eCommerce world, shipping is still perceived as a third-party job. However, carrier websites may lack the transparency and personalization that modern customers are looking for. Often, a poor delivery experience by carrier partners jeopardizes the business reputation of merchants, which leads to loss of business. Research says that 83% of shoppers won't return after a poor delivery experience. Not only does this turn out to be a missed opportunity, but it also puts them at the risk of high churn rates.
As acquiring a new customer can cost five times more than retaining an existing customer, it's important to focus on minimizing churn and increasing customer retention. Therefore, by providing branded order tracking experiences in the post-purchase phase, merchants can enhance customer experience and boost customer retention. 
Ways to offer branded post-purchase experience
Extend your brand visibility in the post-purchase phase with our AI-Powered Shipping & Delivery Software, FenixCommerce. It is your smart solution to offer a superior post-purchase customer experience.
Enhance customer experience and boost retention with features such as brand-consistent order tracking pages, customized offers, and automated shipping alerts.
Branded tracking pages: With specially designed branded order tracking pages that feature your brand including your logo, URL, ads, etc., you can offer an immersive on-brand experience to your customers from checkout to delivery.
Instead of redirecting customers to carriers' order tracking pages which are overloaded with their branding, empower your customers to easily track their orders on your own branded tracking pages. It also serves as an opportunity to increase your brand recall value and boost customer loyalty.
Customer-centric offers: Turn first-time buyers into repeat customers by up-selling and cross-selling products on the branded tracking pages. Gallup research shows that a fully engaged customer represents 23% more revenue than average. Highly engaged customers tend to buy more, advocate more, and demonstrate more loyalty.
Re-engage customers even in the post-purchase phase by promoting customer-specific offers or discounts on the branded tracking pages. Make your customers feel special and drive more sales.
Proactive order tracking updates: Send regular notifications to your customers to proactively update their order status. Keep them informed about critical shipping events, including packages in transit, out for delivery, delivered, etc. through automated and customized Email & SMS alerts.
Provide complete transparency about their order status from the time the order has been placed till it gets delivered. It helps in eliminating buyers' anxiety around delivery and also gaining their trust.
Besides, when customers actually know when they will receive their orders, they will make themselves available to receive them and therefore businesses experience fewer failed delivery attempts. Therefore, it's a win-win for both retailers and customers.
The key benefits of offering branded order tracking experiences
The following are a gamut of key benefits of providing customers with unique post-purchase brand tracking experiences:
Extend brand visibility: By allowing customers to track their orders on your branded tracking pages instead of carrier sites, you can promote your brand and extend brand visibility in the post-purchase cycle also.
Drive post-purchase engagement: 87% of customers said real-time order tracking makes their shopping experience more pleasurable. Offering exciting customer-centric offers helps in driving engagement in the post-purchase phase as well, and results in repeat purchases.
Reduce anxiety around delivery: By keeping in touch with customers and providing them with timely updates on delivery status, merchants can help to reduce the buyers' anxiety around delivery.
Build customer loyalty: By being transparent in communicating with the customers and proactively updating them about delivery issues in advance, you can gain their trust, which helps in building brand loyalty and enhancing customer retention.
Reduce WISMO calls: By letting customers know in advance about their order delivery status, you can reduce repeated customer inquiries about 'Where is My Order'. With fewer WISMO calls, your customer support team can spend more time resolving product-related issues and up-selling/cross-selling products to the customers.
Happy customers lead to happy business. Provide a unique branded tracking experience for your customers, delight them, and increase their lifetime value!
Still not sure how to address customer order delivery anxiety and improve your post-purchase experience? Let our smart shipping software enable you to offer exceptional brand immersive order tracking experiences, drive more sales through upselling and cross-selling opportunities, and thereby boost your bottom line. Request a free demo today!
Fenix has seen a steady eCommerce growth which is something merchants have been anticipating for years. However, in a completely unforeseen way, the COVID-19 pandemic has fast-tracked eCommerce growth, enabling 10 years of eCommerce growth in just three months, during the first half of 2020. Ecommerce demand continued even in 2021, with sales growth up by 95% in June 2021 compared to June 2019, according to ROI Revolution's study.
Industry experts opine the eCommerce growth trend will continue in the years to come as well. While this seems to be good news for merchants, increasing competition and dwindling customer retention rates are becoming a cause of concern for many. In an increasingly crowded eCommerce space, consumer loyalty is hard to gain and even harder to maintain.
In today's all-delivery economy, the most crucial differentiator to gain customer trust is delivery experience. Offering a range of order delivery options is one of the sure-fire ways to get the delivery right.
Meet your customers' expectations by offering multiple delivery options
Major eCommerce leaders like Amazon have been driving customer expectations around order delivery. There's been a paradigm shift in consumer behavior and expectations in recent years. The on-demand economy has brought in a whole new era of customer expectations around speed, cost, and convenience.
Retailers must work towards meeting these growing consumer expectations just to win them over in the first place. Today's time-pressed consumers expect delivery options that fit directly into their busy lifestyle. It's important to know the facts and figures about how important delivery options are to customers.
⦁ 93% of shoppers believe that delivery options are critical to their online shopping experience.
⦁ 50% of shoppers have abandoned their baskets due to unsatisfactory delivery options.
⦁ 70% of shoppers like to buy from retailers who offer more convenient delivery options.
⦁61% of shoppers opted to buy from one retailer over another for better delivery options.
⦁ 47% of shoppers rate free delivery as their number one priority.
⦁ 77% of shoppers expect delivery options to be displayed upfront on the product page.
⦁ 81% of shoppers like to pay more for faster and more convenient delivery options.
The above statistics reveal that if your eCommerce business isn't offering a variety of delivery options, it could be missing out on many potential customers. Offering multiple delivery options like Standard Shipping, Free Shipping, Curbside Pickup, Same Day Delivery, Express Delivery, Expedited Delivery helps merchants cater to various needs and expectations of customers.
As per the DHL report, merchants offering express shipping options grow 60% faster than those who only offer standard deferred shipping. Though shoppers expect a wealth of choice when it comes to receiving their orders, several small merchants are struggling to offer order delivery options that are faster, trustworthy, and affordable.
Win more customers with Fenix flexible delivery options
Merchants can easily win more customers and remain competitive in today's crowded retail space, by partnering with AI-powered shipping & delivery software like FenixCommerce (Fenix). Learn how offering a range of convenient delivery options helps merchants convert their shoppers into customers through Fenix AI platform.
⦁ Reduce cart abandonment with personalized options - Display order delivery options that are personalized for each visitor on your eCommerce store to effectively reduce your cart abandonment rate. Also, providing a choice of delivery options at different ;price points helps in lowering cart abandonment rates.
⦁ Improve conversions with real-time rate shopping - Enabling the fastest and cost-effective shipping options automatically with real-time rate shopping. Also, save on your shipping costs and boost your conversions.
⦁ Build customer loyalty with positive delivery experiences - 95% of shoppers say a positive delivery experience would encourage them to shop more with that retailer in the future. Enable a positive order delivery experience to help build customer loyalty and drive repeat sales.
Differentiate your brand by providing the delivery solutions that are much needed to compete in the world of online shopping. As per Metapack research, 77% of shoppers expect delivery options to be displayed on the product page. Offer convenient order delivery options right from the product page to be highly visible to your shoppers.
Fenix can help you turn shoppers into customers by offering a superior delivery experience. Get a free demo and integrate with Fenix to see for yourself how offering flexible shipping options help you stay at the top of your delivery experience and improve the overall efficiency of your eCommerce operations.
The holiday season is currently in process, however, there's still enough time left to gear up your site to maximize orders and conversions!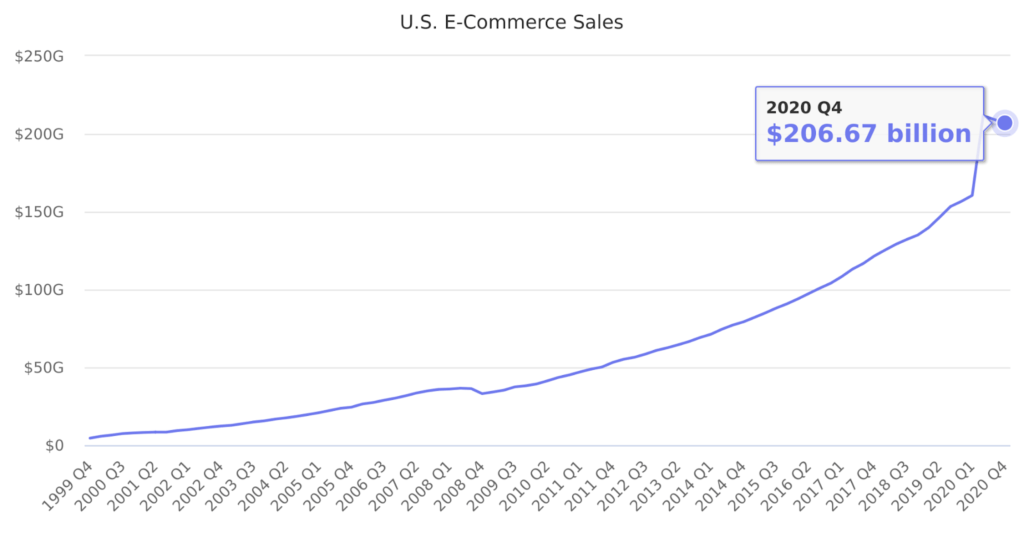 This holiday season, shoppers will purchase items online more than ever before in history! Just this year alone, eCommerce companies within North America are projected to generate over $900 billion in sales in Q4, giving companies of all shapes and sizes a chance to take a piece of the pie.

Today we wanted to give you an early gift by providing you with our checklist specifically for eCommerce brands during Q4 to maximize conversions and engagement.
Your 5-Step eCommerce Q4 Checklist For The 2021 Holidays
I'm sure you would be surprised to know that many businesses both retail and online fail to prepare for the craziest time of the year, especially when it comes to online sales. Whether it's lost packages, increased costs, or customer complaints most businesses are bound to go through a couple of challenges during the holiday season. Below is a 5-step checklist of what we believe eCommerce brands should focus on to ensure a successful holiday season.
Make Your Website Optimized For Visitors
During the holiday season, big named brands get higher than normal rates of visitors onto their website. While right away this may seem like a great thing, in many cases it can cause more issues than good when it comes to the website loading for example.
A lot of eCommerce sites aren't optimized for an unexpected high visit rate, so when it occurs typically, the website may freeze, slow down, or crash completely. And what good is it having 100,000 visitors on your website at once if the screen won't even load properly? That's why we suggest that before you launch any advertisements, new products, or deals, make sure your site can handle a large number of online visitors and that your host is capable as well.
Double Down On Your Best Sellers
You may have one product that is your staple and stands out or a bunch of them. Before and during Q4, you want to make sure that you are stocked up on your best sellers and perhaps even have an extra shipment or two on the way.
The last thing you want for your business during the busiest time of the year is to run out of your best-selling item. Also, be prepared to possibly upsell your best seller with your second best item, or to create a separate bundle. This could also increase your conversion rate on your current best sellers while now creating a new product through a bundle option!
Have Your Online Advertisements Ready To Launch
If you're not running any ads, now is the time to get started immediately. Most consumers will shop online during Q4 whether it's before Cyber Week or after and you have to be prepared. We suggest creating multiple advertisement variations and trying to become omnipresent with your audience. So instead of advertising on just one platform, try adding another one to your arsenal.
Or if you're already running a few ads, add a couple of more and see if you can gather more sales through it. The main point is to constantly have some sort of advertisement going on during the busiest time of the year. This makes it so that you're constantly being seen by your target audience during the target season.
Prioritize Shipping And Tracking
In 2020, over 1 million packages arrived late to customers AFTER Christmas day. The last thing you want for your customers during the holiday season is for their product to be lost or delayed. This can cause angry customers, constant returns, and even a loss of business forever. We recommend you prep and ship your items from a few days to up to a week before the desired delivery date. This ensures that your customers will get their package in the quickest way possible, as opposed to delays.
Provide Top Tier Customer Service
We wanted to save the best for last in our list and the best thing to do during Q4 for your eCommerce brand is to provide top-tier customer support whether your customer's package will be delayed, lost, or delivered. We recommend communicating with your customer ideally daily so that they can constantly be updated on the whereabouts of their order.
In the case where the package is taking longer than usual, we found that most customers appreciate it when retailers or brands reach out to them with an update of their order. While you may receive an influx of customer emails, messages, and complaints, it's extremely important to be just as communicative and understanding whether it's a slow season or busiest season of the year. Customers that have received updates about their online purchases are more likely to come back and continue shopping with the brand.
Conclusion:
Our team created this checklist based on past clients and our experience with eCommerce during the busiest time of the year. While we can't control all aspects of your business, we can assist you, and we hope we did that with this guide.

However, if you're looking to save money, increase conversions, and offer your customers the best possible shipping experience during the holiday season, then we suggest clicking here to schedule a consultation call with our team today to learn about Fenix Commerce's AI-Shipping & Delivery solutions for your customers and how we can help take your brand to the next level in the busiest time of the year!
You might have created an awesome website, gained a strong social media presence, implemented an effective SEO strategy to optimize your website. However, there might be something else that stands in the way of your conversion rate. It's the shipping/delivery anxiety that most online shoppers would typically experience. Therefore, to reduce the uncertainty surrounding the delivery & compete effectively in the hyper-competitive eCommerce world, retailers are increasingly expected to offer transparency in delivery dates.
More often, companies provide standard shipping times; but they're not very helpful in figuring out when the item will be delivered. It's difficult for shoppers to go ahead with the purchase decision seeing the standardized "5 to 7 business days" blurb. It's one of the most complicated pieces of the puzzle for an average consumer to factor in various variables like weekends, holidays, cut-off times, etc. and - manually calculate an accurate delivery date estimate of his/her order.
Consumer delivery expectations for eCommerce are constantly shifting and becoming more demanding by the day. Your customers deserve better; they deserve a great online shopping experience at every step of their purchase journey.
Set clear expectations with a delivery promise
While free and fast shipping options are still table stakes, date-certain delivery is certainly gaining more prominence. ECommerce behemoths like Amazon initially invested in a delivery promise, which saw a demonstrative increase in cart conversion rate. With consumer expectations hitting an all-time high in recent times, shoppers are increasingly keen on buying from retailers who make delivery promises they can keep.
Did you know that 83% of shoppers expect a guaranteed delivery date and yet just 40% of retailers show them on their online stores? Most of the eCommerce retailers deliver faster than the standard shipping speed range that they advertise. For instance, retailers can deliver orders within just 2 days, even with cheaper ground shipping methods, to customers who are geographically closer to their fulfillment centers. However, by not offering a delivery promise, they miss on a major opportunity to merchandise that speed.
Having said that, it's no easy task to arrive at an accurate EDD and make a guaranteed delivery promise; there's a lot of behind-the-scenes actions that take place in real-time to make a delivery promise and ensure that orders are delivered in time. Nevertheless, choosing the right eCommerce delivery platform like FenixCommerce would enable retailers to easily provide EDDs by applying artificial intelligence to more than 30 different variables across the 5 crucial data feeds (real-time info of product, inventory, customer, operations & carrier). All this would be done in real-time to display accurate EDDs on all the relevant pages.
How Estimated Delivery Dates can help grow your business
Let's see how providing and meeting estimated delivery dates are key for eCommerce businesses to survive and thrive.
Improve conversions by providing accurate delivery estimates upfront -
"Order within 1 hr 10 mins, get it by Sep 23 "
This message with a simple yet effective brain technique creates a sense of urgency among shoppers and demonstrates its ability to improve conversion rates. By communicating EDDs upfront right from the product page, through cart and checkout pages, retailers can gain the trust of customers and improve conversions significantly.
Increase ROI with delivery dates in marketing emails - Delivery dates are a deciding factor for most of the customers when ordering online. Improve your lead generation rate by displaying EDDs for multiple delivery methods in the marketing emails - making it easy for shoppers to visualize how soon they can get their orders. This helps in driving traffic to your website and improving your marketing ROI.
Reduce cart abandonment with EDDs in cart abandonment emails - As per a study commissioned by UPS, over 24% of online shoppers indicated that they have abandoned their shopping cart because an estimated delivery date was not provided. Recover your lost revenue by creating effective abandoned cart emails using accurate delivery estimates.
Alleviate delivery anxiety with post-purchase delivery update notifications - A great post-purchase experience drives customer retention and builds brand loyalty. Reduce the delivery anxiety of your customers and offer a superior post-purchase experience by proactively sending post-purchase delivery notifications about their order status and updating them about any changes in delivery dates.
Deliver on your promises and stay ahead of the curve
In the age of increasing eCommerce volumes and rising consumer expectations, delivery promises impact buying decisions and brand loyalty. FenixCommerce empowers you to stay ahead of the curve by setting realistic and deliverable expectations for your customers, time and again.
Request a demo to learn how FenixCommerce enables you to increase your conversion rate by up to 19% and bring down 'WISMO' calls by up to 75%. Integrate your Shopify store with FenixCommerce to have fewer customer support calls, higher sales, and happier customers.
Do check out our Fenix intelligent delivery app on Shopify app store
Thanks to the economic impact of COVID-19, businesses and consumers across the globe increasingly went online – according to UNCTAD global review report – raising the eCommerce share of global retail trade from 14% in 2019 to about 17% in 2020.
Even the 2021 data released by IBM highlighted that the pandemic has accelerated the shift toward eCommerce by roughly five years. With the acceleration of eCommerce, direct-to-consumer (DTC) business models are also gaining mainstream momentum.
As Amazon Prime Day is just around the corner, it's a great opportunity for DTC brands to acquire new customers, which is vital for their growth. However, for brands to grow sustainably, it's just not enough to acquire new customers through marketplaces.
According to Business Insider, 48% of eCommerce sales come from repeat customers who are twice as likely to make a purchase as first time buyers. Therefore brands need to have access to customer data to target repeat customers and maintain long-lasting customer relationships.
To make it a reality, smart DTC brands need to gear up to take back control and tap into their own channels to create compelling marketing experiences. Here are certain strategies that DTC brands need to adopt to make the most of this annual shopping extravaganza and drive some Prime Day traffic your way:
Engage customers proactively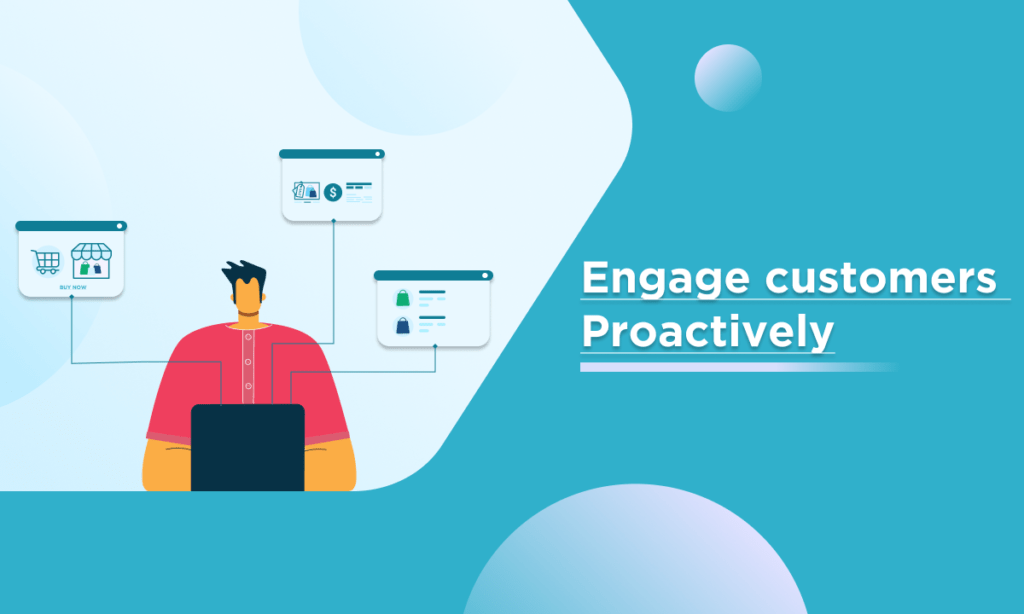 Amazon Prime Day debuted on July 15th, 2015 as a single-day event; but soon expanded in size and scope to become a marquee event to kick off a shopping spree during what is usually a summer season shopping lull. In 2021, Prime Day is slated to be held even earlier than usual: on June 21st and 22nd.
As shoppers will already be in a mood to purchase, it will be easy for you to drive traffic to your website, so long as you engage them proactively. Running personalized campaigns would certainly help to keep your products and deals on the top of their mind. You can also leverage your social media channels like Facebook, Instagram, etc. to drive sales.
Optimize inventory management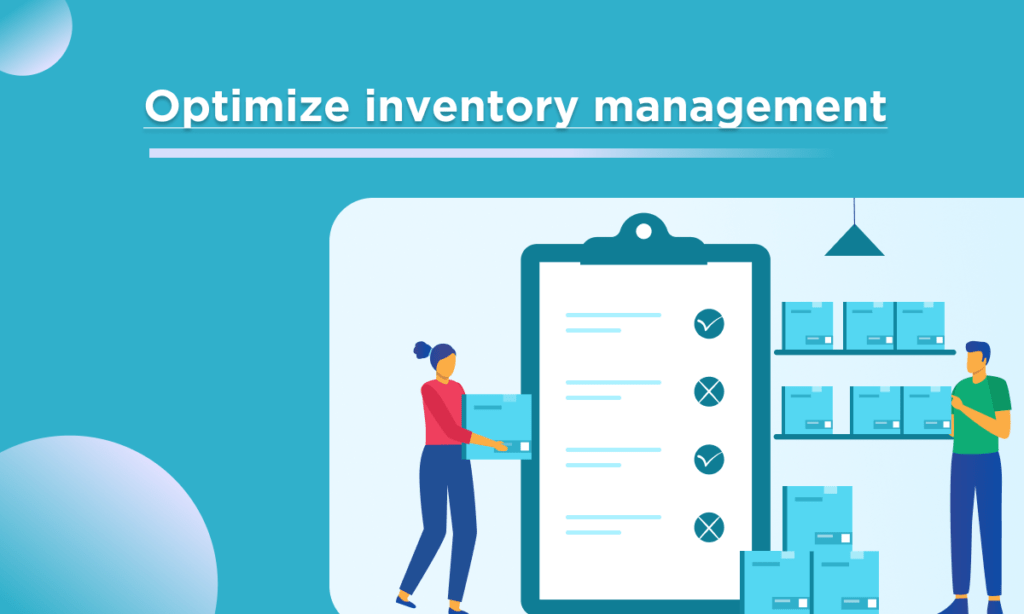 There's nothing more annoying than missing a sale for an inane reason, such as a product being out of stock. So be sure to forecast demand for your products, and ensure that you stock enough inventory to satiate the forecasted demand. Only promote such products that you know will be well-stocked.
Review product listings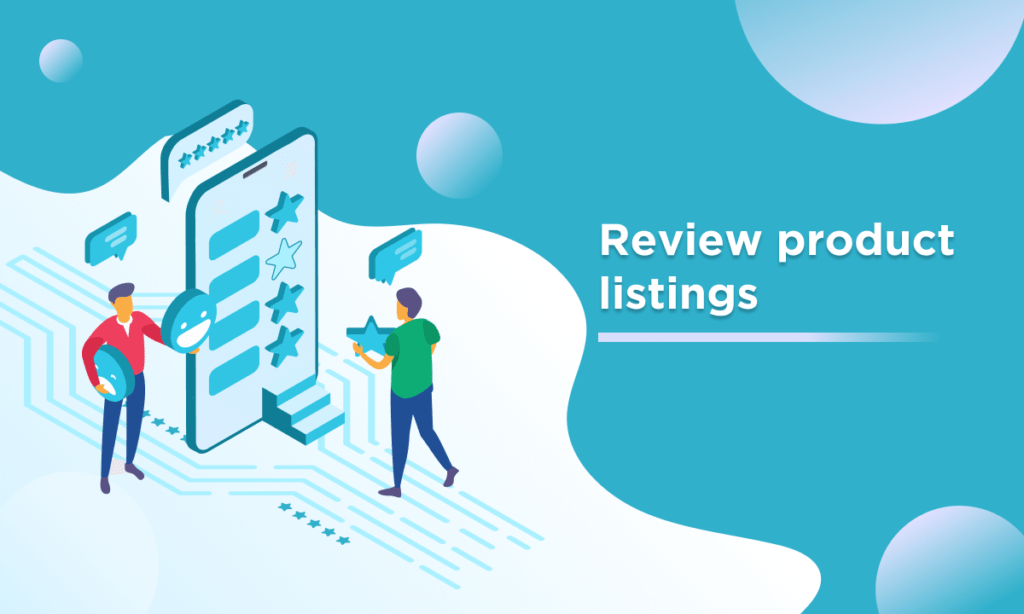 It's highly unlikely that a shopper who lands on a listing with incomplete product information and low-quality images will be converted into a buyer. So, ensure that your listings are up to par. Review and refresh your product listings.
Make sure that product titles, copy and descriptions are accurate, complete, and top-notch to clearly communicate the envisioned message to the consumers. High quality images can make the product more appealing to them. Adding interesting graphics and videos to the product listings is also a proven strategy to increase conversions.
Leverage your unique value proposition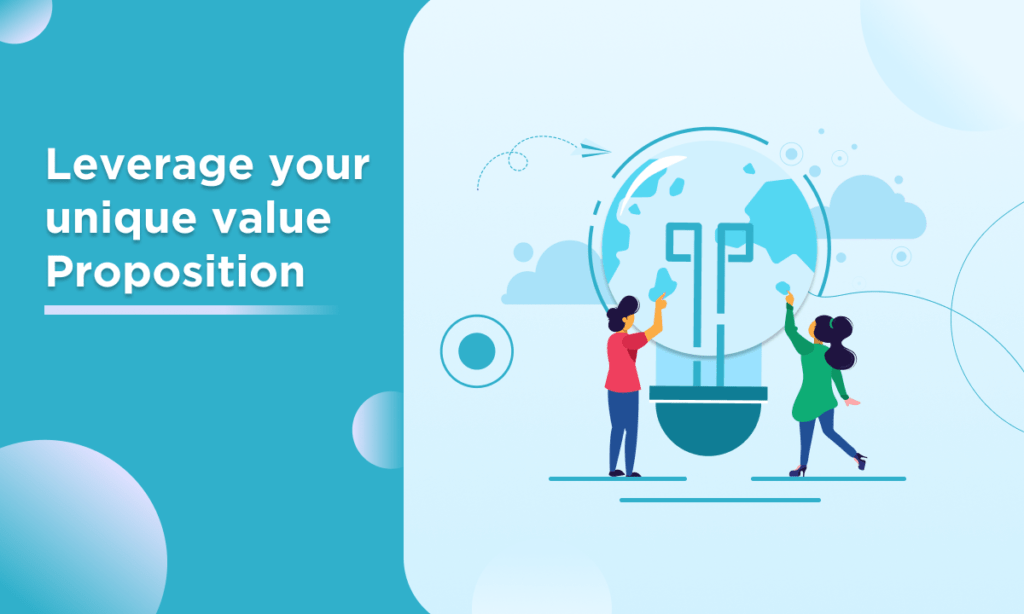 Though many shoppers have been eagerly awaiting this season of sales, there will be quite a few who are averse to purchasing from big platforms like Amazon, to avoid any risk of getting poor-quality counterfeit products. This will prevent them from being able to cash in on the shopping bonanza like others. With a well-timed email or SMS notification, you can convert such shoppers into customers by offering unique, high-quality and limited-quantity products.
If your business focuses on local markets, this will be a good selling point to lure such shoppers who wish to spend their money on brands that contribute to the economic growth in their local markets. Leverage this opportunity to highlight your brand and convert such shoppers.
Take advantage of halo effect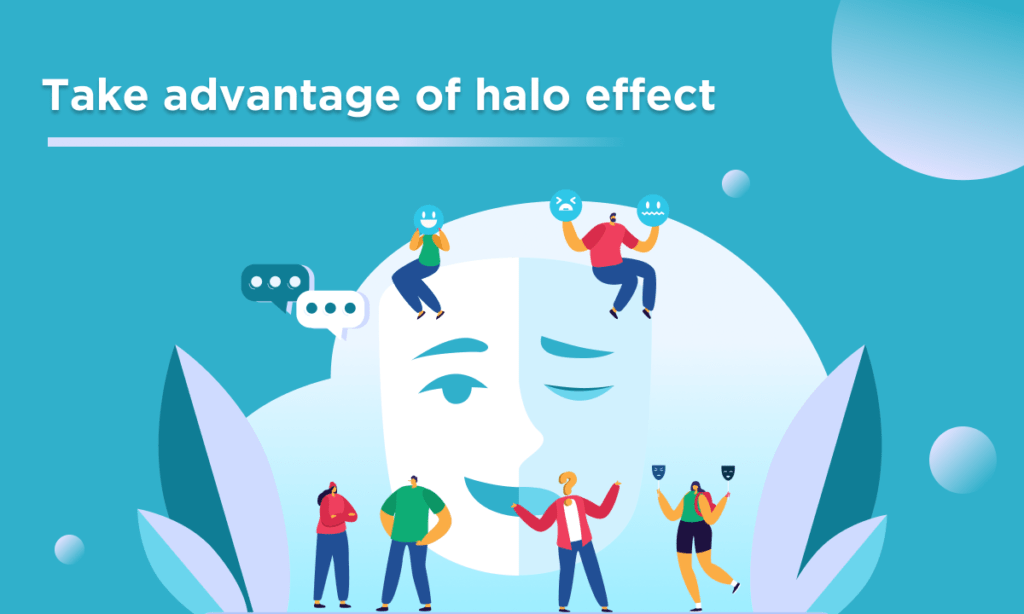 One of the common mistakes that brands make, after completion of Prime Day, is slowing down their marketing efforts. Nevertheless, it should be noted that even after the event is done and dusted, shoppers continue the shopping spree with high volumes, for at least two weeks afterwards.
Therefore, you should leverage this halo effect and promote flash sales or Missed Prime Day deals, etc. This will help your brand to re-engage with your new customers at scale for re-sell, cross-sell & up-sell opportunities; and to re-target lost customers. This will help you to bring those new and returning customers into the loyalty loop.
Key for a successful order fulfillment experience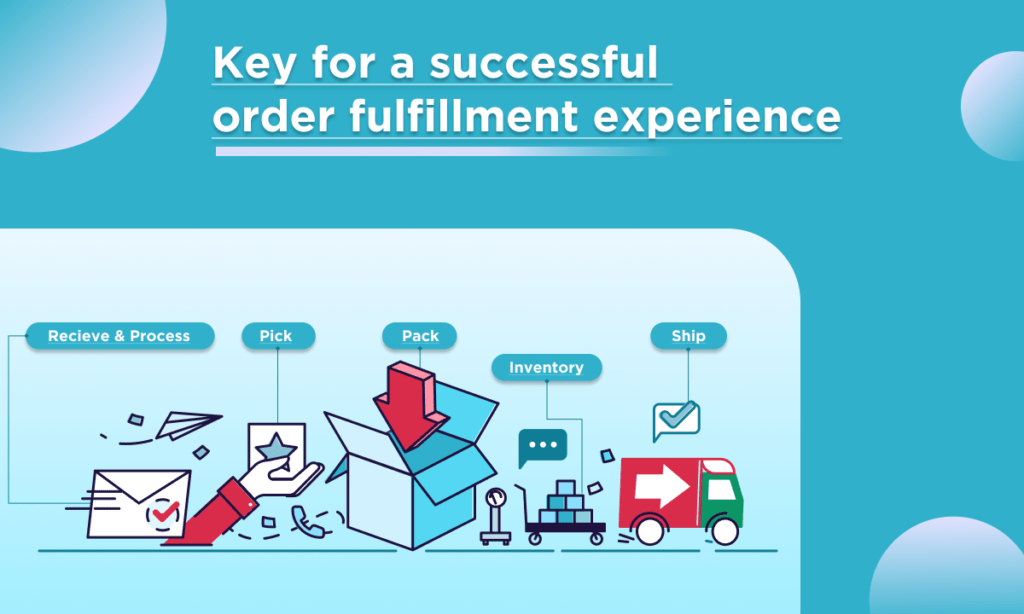 Getting ready to cash in on the biggest eCommerce events of the year with effective planning, is by itself half the battle. Additionally, DTC brands must be geared up to create a seamless customer experience throughout the customer's journey from the website, to check-out, to the last-mile delivery.  Brands who want to create their own "Amazon Prime-like" delivery experience can leverage our AI-Powered Shipping & Delivery platform. Drop us an email at info@fenixcommerce.ai for an amazing order fulfillment experience.
Read more about what DTC brands need to know About Selling on Amazon
For the past few years, the common wisdom when it comes to delivery experience in eCommerce which has been "customers want fast and free". While you're unlikely to find a lot of customers who prefer to pay for shipping and receive their packages later rather than sooner, there's certainly a gap between "fast and free" and what most shoppers find to be acceptable in terms of shipping cost and timing. The million (or more) dollar question is: how does an eCommerce seller strike the right balance between shipping cost, timing, customer requirements, and shipping budget?
While we can't provide a formula for achieving that balance, the available research does indicate four areas you can focus on in order to provide a better delivery experience to the customer, improve conversion, and stick to your shipping budget--even if you can't give every shopper "fast and free". Let's take a closer look.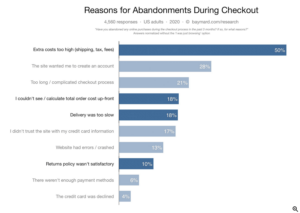 Upfront Costs: Looking at the graph above, Baymard found that the first deterrent to customers were costs that weren't mentioned while they were shopping--and shipping generally dominates these costs. That's why we built the FenixCommerce Intelligent Delivery Platform to be easily configurable to display ship costs as early as the Product Detail Page--as well as on the Cart and Checkout pages.
Specific Shipping Information: Moving onto the delivery experience to the customer aspect of delivery options, we saw that while fast shipping is great, providing specific shipping timeframes can be just as powerful at driving conversion. Think about the common timeframe estimate format "5-7 business days" given by many eCommerce sellers; by using this type of messaging, you're requiring the shopper to do math involving determining business vs non-business days to figure out the range of dates when the package should arrive--that's too much work, and our internal data on customer behavior proves this point: among our clients who offer a Free shipping option without a date alongside an option with a specific date that costs $3-$5 more, 10% of shoppers on average choose the option with a date--and happily pay the upcharge.
Shipping Options: Customers love having options, who doesn't? When businesses offer more than one delivery option to customers, they can choose a delivery mode and date that suits their level or urgency and budget. Businesses need to stay on top of their delivery experience because customers expect it as part of the product nowadays. One way a business can expand on this would be to provide multiple specific dates for different specific prices.
Target the Acceptable Timeframe: According to this study by Pitney Bowes, the "sweet spot" of acceptable delivery timeframes is 3-4 days for free delivery which can create a good impact on delivery experience; if you want to offer a free option, hitting this timeframe will be much less expensive than hitting a more aggressive 2-day timeframe, and it'll be acceptable to a large majority of your customers. To further lower the cost of offering this option, you can leverage lower cost services like USPS Priority Mail and First Class Package Service (for items that weigh less than 1 lb)--both of which will arrive to most destinations within the contiguous 48 state within 4 days--and even UPS SurePost and FedEx SmartPost, which will make it to some near-zone destinations within 4 days at extremely reasonable rates. FenixCommerce's zone-based real-time rate shopping can actually allow you to only offer a free option (of whatever timeframe you pick) when you can be confident it'll arrive by the predicted dates via one of these low-cost services.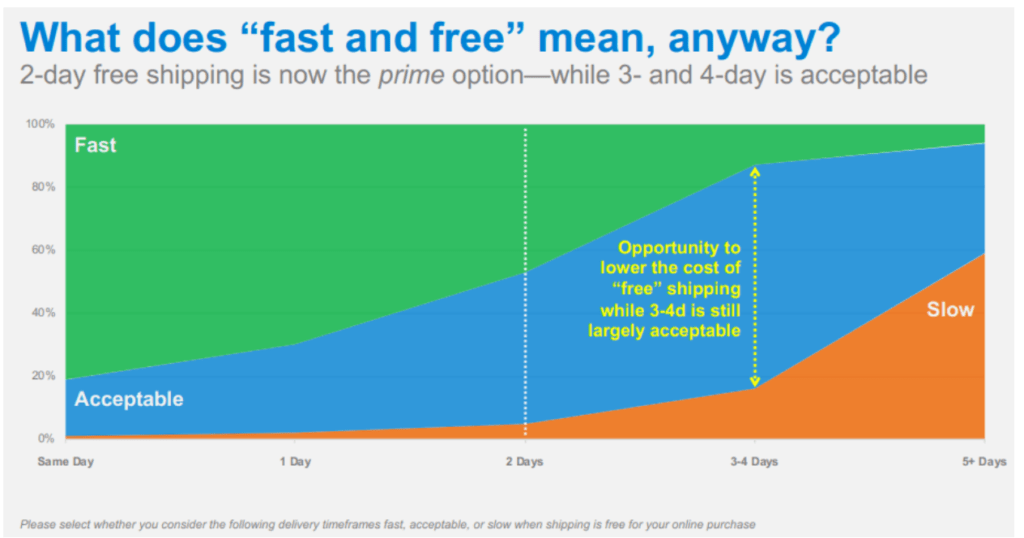 Focusing on these four areas may not get you to "fast and free" shipping for every order, but our clients that use the FenixCommerce Intelligent Delivery Platform to optimize their shipping options--and fulfillment operations--around these points see an average 10% increase in conversion and 9% increase in shipping revenue.
Get in touch if you want to join them!
Improve customer shopping experience, conversion and profits with the advanced Fenix Intelligent Delivery Shopify app.
Over the past few months, there has been a lot of discussion about how COVID-19 has changed consumer behavior. This past May, total online spending was up 77% year-over-year--to $82.5B.
If we ignore COVID, eCommerce has been experiencing significant growth for the past 20+ years. But the vast majority of people still historically shopped brick-and mortar stores, at least in combination with their online shopping. And, as recently as 2016, more than 20% of shoppers never shopped online.
As we adjust to the "new normal", it's helpful to examine the factors that were keeping these shoppers offline--and to address these factors in hopes that we can make this shift to eCommerce permanent.
According to a survey done by Ripen, there were 4 primary reasons that people preferred offline ecommerce shopping: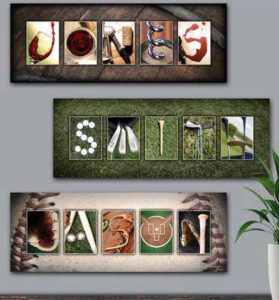 30.8% want to see or feel products in person: By actually getting to feel the products, customers avoid surprises that even the best ecommerce merchandising can't eliminate.
29.9% want their items right away: Instant gratification is a huge theme in today's society and physical retail stores provide the user with products without a wait.
16.9% wanted to protect their privacy by shopping offline: Even among frequent online shoppers, the worry that credit card or other sensitive personal information could be compromised can never be completely forgotten.
14.4% wanted to save on shipping costs: While more and more online stores offer free shipping, many of them only offer it over a certain order cost threshold, prompting some shoppers to visit a physical store to avoid having to buy extra items--or pay for shipping.
The good news is that there are straightforward solutions to all the issues highlighted above.
While the experience of physically touching a product can never be fully replicated online, online sellers can focus on integrating purchasing through social platforms to make it easier for shoppers to connect with friends who own (and can testify to the physical aspects of) products they are interested in. They can also highlight good-old-fashioned reviews of products so customers can see a diverse set of opinions.
To address privacy and security concerns, sellers can have secure checkouts validated by recognized brands like McAfee, TrustE, or COMODO.
While instant gratification is a tough one, sellers can substitute what you might call "specific future gratification" (we know, it's not quite as catchy, we are working on it:) by offering accurate delivery dates everywhere shoppers might be curious about when they'll get to touch their new purchase (e.g. the Product, Cart, and Checkout pages).
This is closely tied to the shipping cost concern; if you can't offer free shipping on everything, offering the cheapest possible shipping on as many products as possible will mitigate this concern for many shoppers. And of course, at FenixCommerce, providing accurate delivery dates and helping sellers lower shipping costs are the foundations of what we do--so we'd love to help!
How are you planning to keep your COVID surge going long-term? Drop us a comment below and let us know your plans.
Do you want to know more about what are the changes in delivery expectations due to COVID19?
Read here
Please do check out our Fenix Intelligent Delivery Shopify app