Be Your Own 'Amazon'
Use FenixCommerce's Intelligent Delivery Platform (IDP) to display accurate delivery dates and delivery options throughout a customer's purchase journey, like Amazon.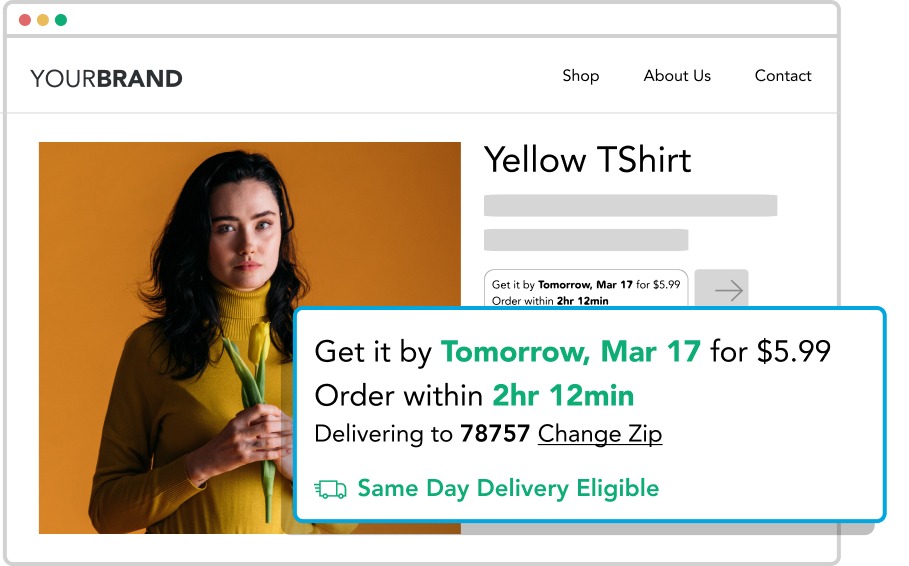 Many Retailers today still rely on a date range for standard ground shipping (you know, the old "get it in 5-7 business days" message) because they really don't know exactly when orders leave their warehouses or will arrive at the customer's door. So they provide ambiguous—and typically heavily padded—delivery timeframe estimates to be safe. And a lot can go wrong with this approach. As one of our clients, a $50M online retailer, told us "before Fenix, we knew that half of our deliveries arrive in less than 5 days, we just didn't know which ones." Now they do, and their conversion has increased 5% and AOV by 2.9%, as a result.
FenixCommerce is the only intelligent delivery platform to comprehend all of the data elements critical to the calculation of delivery dates, including inventory, product, operational, and carrier data all in real-time. The platform can even factor in data such as bad weather impacting carrier schedules or warehouse operations times.
What about improving the customer's experience? From the moment a shopper lands on your product page, Fenix calculates and displays an accurate, personalized shipping date (not a range) and a dynamic order-by-time, optimized to criteria (e.g. cost, time, or both) you feel most important. At cart and checkout, Fenix can display multiple shipping options with exact dates, costs, and fully customizable messaging.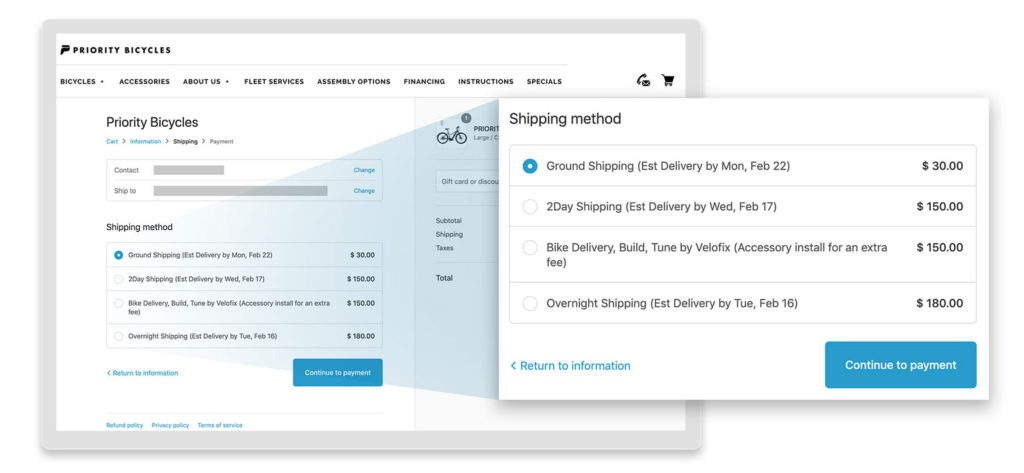 Order Delivery Matters
In a world where Amazon seemingly sets the standards for all things concerning eCommerce delivery, isn't it time for merchants and DTC brands to provide their customers with a personalized, better delivery experience?
And what is it about fast delivery, anyway? When did we become so addicted to having things "right now!"? (That last question is perhaps better handled by anthropologists than eCommerce professionals.)
But in study after study, delivery issues rank among the top concerns with online shoppers. According to Metapack's State of eCommerce Delivery Report, 70% of shoppers are unlikely to return to a website after a poor delivery experience. So yes, delivery matters. I'd go so far as to say that most shoppers feel like the retailer has made them a promise the moment they submit their order—a promise that forms a key part of their experience with that brand. Such experiences can have a profound impact—positive or negative—on conversion.
Improving Conversion
Cart abandonment rates vary from an average of 69% to as high as 86% for mobile commerce and delivery issues are a leading reason for abandonment throughout the entire shopper's journey.
To address shoppers' frustration with poor delivery, Amazon offers Prime, spends billions on technology, and has built 100+ warehouses across the US, making it easier to provide accurate delivery promises—which often entail overnight arrival time frames. How can online merchants & DTC brands fight back? One straightforward way is to use FenixCommerce to calculate the most accurate delivery dates, using data you already have.
Gaining Brand Relevance
As you think about all the pieces impacting your customer's experience with your brand, providing a personalized delivery experience is a key component. It's a promise that you offer and one you can keep. This does more than just improve conversion: it reinforces your relevance to consumers as a brand they know and trust, helping you compete against Amazon and everyone else.